CALL FOR AVAILABILITY
WE MAKE SERIOUS PONTIAC HORSEPOWER

AND WE KNOW MORE ABOUT BUILDING STOCK PONTIAC ENGINES THAN ANYONE.

Cam Positioning

Or as some call it, Degreeing the cam.
I'm going to copy our actual cam degree instructions that come with our
complete cam degree kit for $289.00
You can use these instructions for any type of dergee kit as long as you're
able to measure the important items accurately. Unlike some cam dergee kits,
ours can be used on other engines.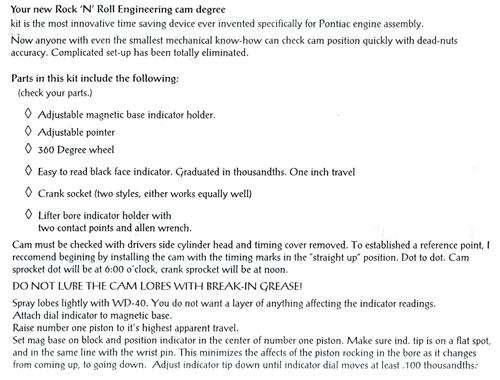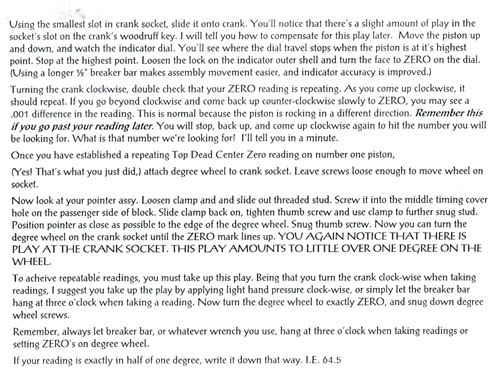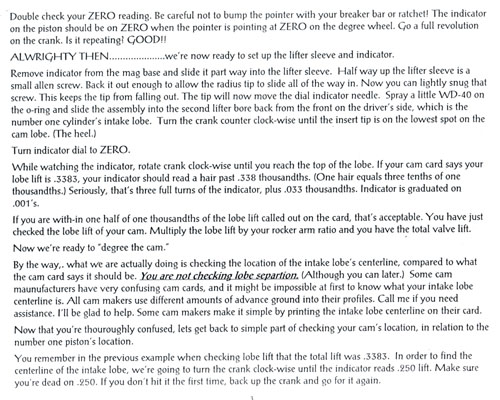 Pictures are forthcoming.