WE MAKE SERIOUS PONTIAC HORSEPOWER

AND WE KNOW MORE ABOUT BUILDING STOCK PONTIAC ENGINES THAN ANYONE.

- So reet -
What can be done, the first time, with experience.
Brian Crones big ass monster. Look at the average torque at the bottom of the page. From 4500 rpm to 5800 rpm the average is 634 lbs. ft. Yeah baby....
oh yeah, 689 hp is,..well. kinda ok ya think? It was a 90 degree day too so the correction factor stinks.
The manifold pressure column is showing what the vacuum pump was doing. Three pulls later as
the rings were beginning to seat the vacuum increased to 11" inches.
9.90's at 4200 lbs.
The heaviest damn car that's got one of my engines. Over 4200 pounds. Street driven. Brian requested I make it run nines on motor. Did it. And I did it with my FIRST 542 I.A. block.
You can read horror stories all over the 'net and meet people who have witnessed the carnage my so called competitors
have made trying to build high power Pontiacs. Engine after engine they blow shit up before they pay someone else to
build their race engine that THEY brag about as if they built it. The buck stops here hillbillies. My first I.A. block is a killer. Just ask Brian Crone.
I dyno'd this engine at Bob Lambecks shop to get REAL numbers. Most guys are buffalo'd by real hp numbers versus salesman bullshit numbers.
The point - see what it takes to move this boat into the nines? Wait til he sprays this mugger.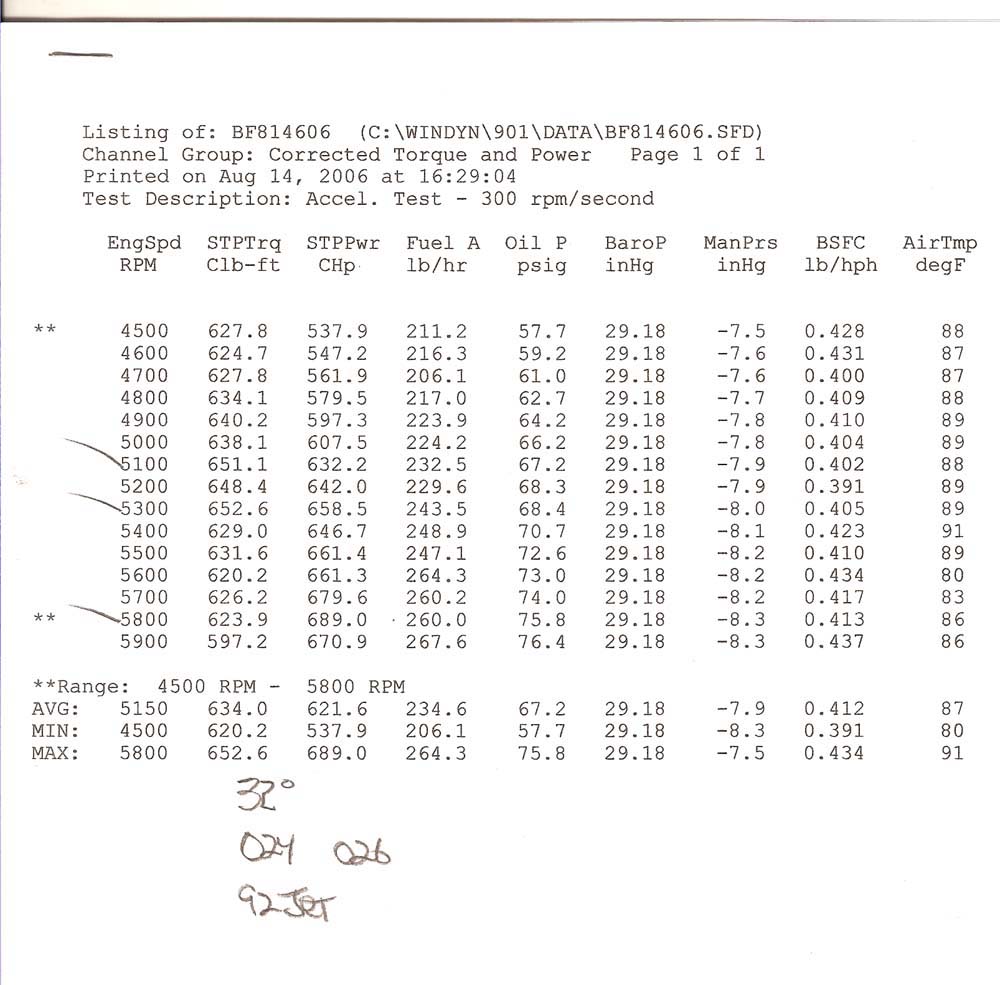 I borrowed Jim Hands R.A. 4 cam for this engine.....
ha, ha, ha....oh, and 1.65 rockers too. (Inside joke)