WE MAKE SERIOUS PONTIAC HORSEPOWER

AND WE KNOW MORE ABOUT BUILDING STOCK PONTIAC ENGINES THAN ANYONE.

Here's the feature on my car before the trucker killed it six months later. John DeBartolomeo Editor.
Drag Racing Action magazine March 2004
Lead picture was taken by Dave Kommel - he almost caught it with both rear
tires off the ground. Look closely and you'll see the drivers side is off the ground, and the right side was. Full radius of the slick can be seen on the passanger side.
What caused this? Brand new Radial slicks - and not much knowledge on how they worked. Uh, they worked well.......( ! )
The sensation of the car whipping upwards was like no othe feeling I've had in the car. Floorboards felt like they were pushing my legs
thru my neck. I let go of the trans brake button and WHAM - this picture....
Got it on video. Need help posting it.
This was the first round of Class at Vegas and having spent too much time off the ground, not going forward,.....I lost to a much slower car. (the guy I beat for Class in Phoenix, Mark Faul) Hi Mark!

750 Q-jet built by Danny Ashley - tuned by me.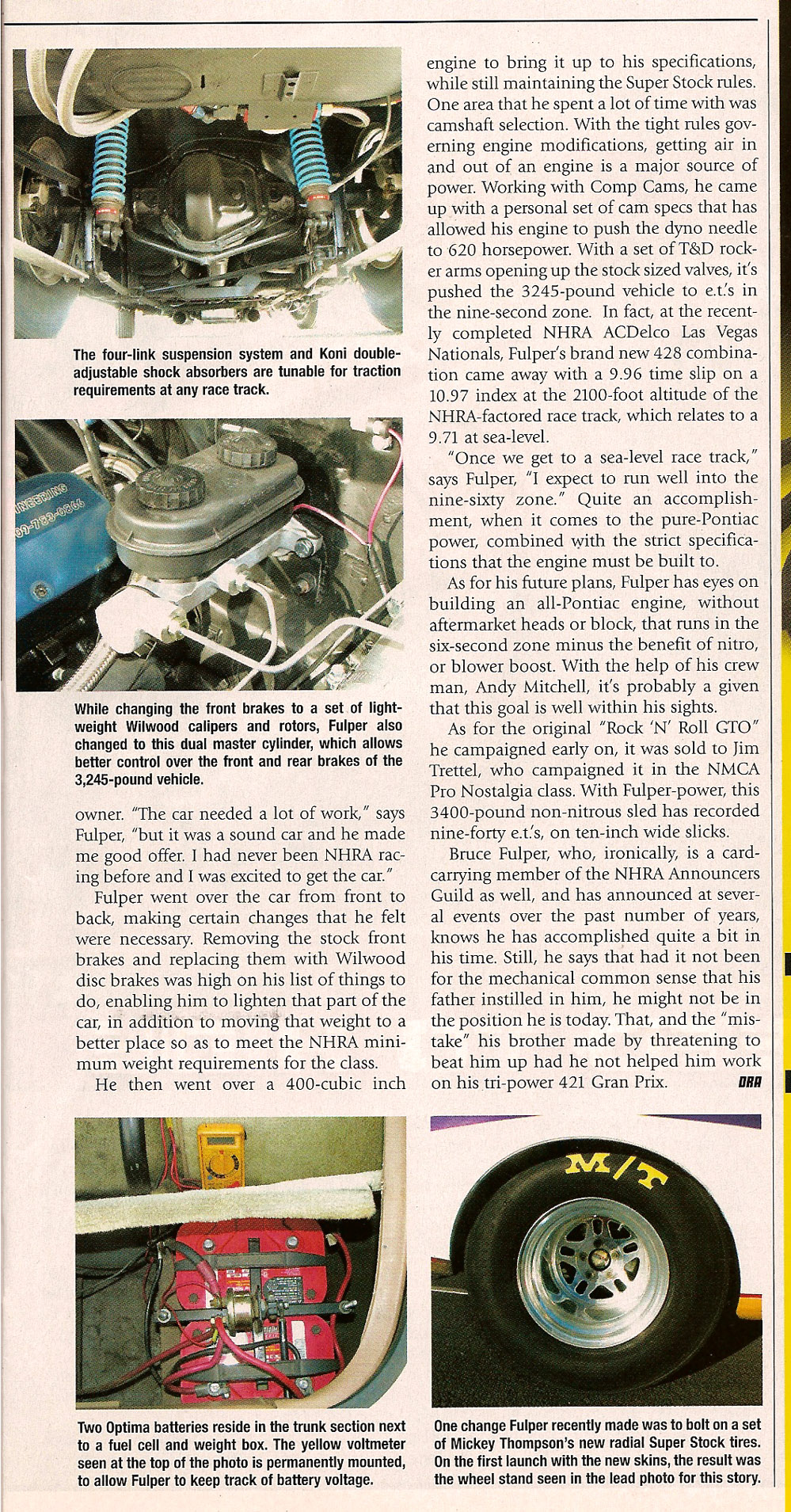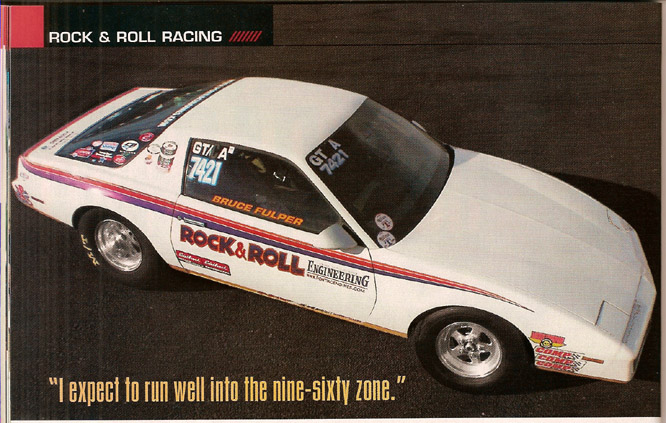 DeBartolomeo was nice enough to put this blurb below about the King Street combinations.
I've since whittled the 600 lbs. ft. peak number down to the 3200/3400 rpm range. Yes!