WE MAKE SERIOUS PONTIAC HORSEPOWER

AND WE KNOW MORE ABOUT BUILDING STOCK PONTIAC ENGINES THAN ANYONE.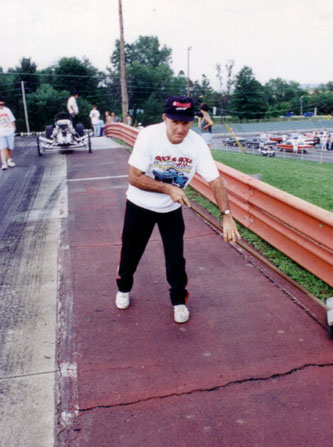 Don told me he always likes to make sure the track is clean. At this
event he wanted to run off to the side so he wouldn't break the original
rear in the Swamp Rat.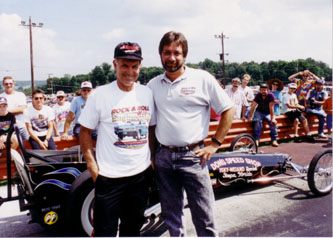 Jim Kriem and myself helped Don start the Swamp Rat.
Something we'll never forget.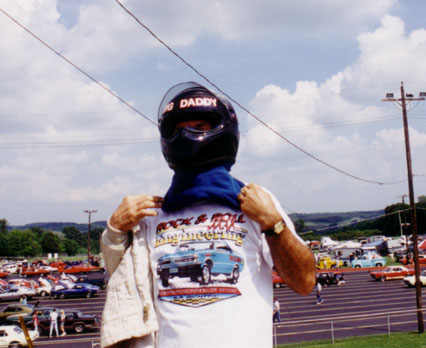 In case anyone doubted me - the shirt made the pass! Thanks Don!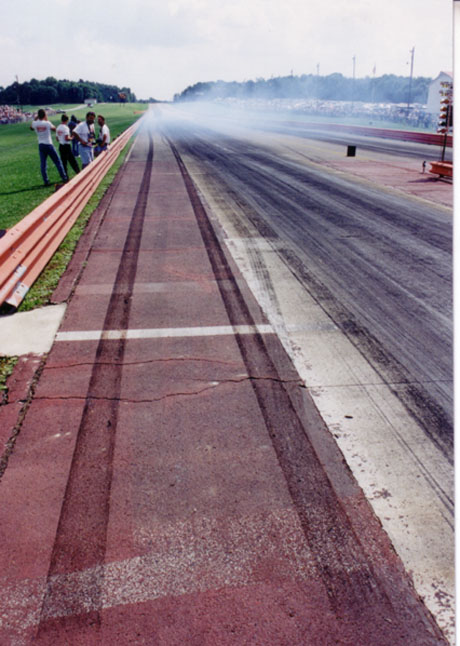 Doubt he's one of the best drivers ever? Man was this cool.
Thanks for a great weekend Don!!