WE MAKE SERIOUS PONTIAC
HORSEPOWER
AND WE KNOW MORE ABOUT BUILDING STOCK PONTIAC ENGINES THAN ANYONE.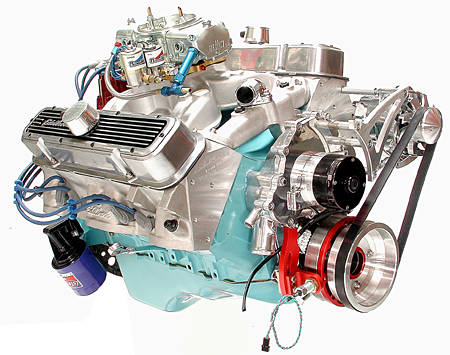 87 octane street 350 Pontiac engine.
Edelbrock said it couldn't be built.
They didn't ask Bruce.
You can own one too.
9.5 Cr. 539 hp.
This engine was featured in the July 2002 issue of Car Craft. If there ever was a doubt who is the
clear leader in MODERN Pontiac performance read this quote from the article: "Westechs John Baechtel was so astounded
at the results that he had Fulper pull a head to prove it really was a 350.
After measuring critical dimensions JB pronounced the engine legit. It's the first time a CAR CRAFT project
has been protested on the dyno. (and found 100% legit!)
No one before us has built what we have created. Although we suspect smart engine builders
will now attempt to copy us. Remember where you saw it first and support us - because we support you.
Where else can you get correct Pontiac Q&A for free?
This 350 will annihilate any STROKER 383 or any other un-engineered pile of chevy parts stuck in a Pontiac block. 6.800 rods my ass.
Bore = 3.935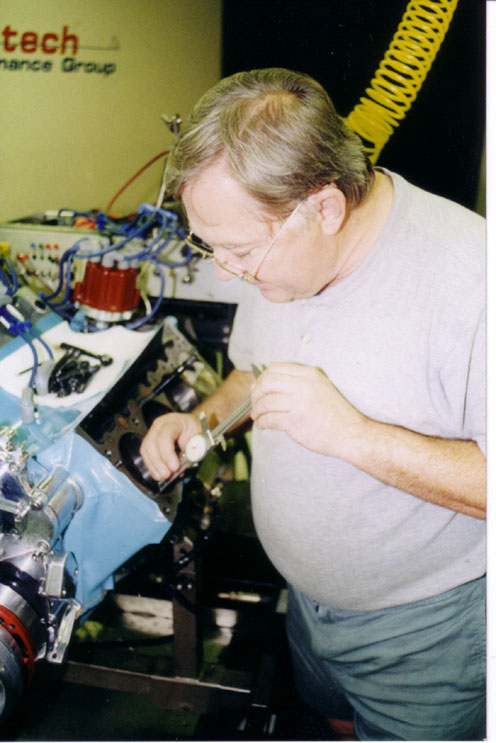 Stroke is 3.750
John was "astounded."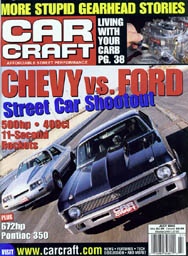 Happy to get our first Car Craft cover, we still had to laugh that the headline
was "More stupid gearhead Stories." Being hard working serious gearheads we would have
liked to have seen historys most amazing 350 Pontiac street engine up top.
oh well. It appears magazine sales are predicated on how immature some of the content can be.
Here's the part of the story that reveals Car Crafts history making statement. Read the caption. Cool.
Read how the 350 smoked a 474 heads up.
ALSO see the Car Craft pics: http://www.carcraft.com/techarticles/672hp_pontiac_350s/index.html