WE MAKE SERIOUS PONTIAC HORSEPOWER

AND WE KNOW MORE ABOUT BUILDING STOCK PONTIAC ENGINES THAN ANYONE.
Jeff Walkers first win and collects $100 clams from RRE. Jeff uses my cam, Barry Grant carb, and a bunch of other parts. Ported his own Edelbrocks.
GTO is no lightweight and has gone a best of 10.14. Uses a 455. Jeff will give me some more info and
I'll post it asap. Just wanted to congratulate him and get his pic where it belongs.
Jeff is aalso the owner of J&J Restorations and does BEAUTIFUL resto's on ANY vehichle. On Facebook - Jeffery Walker.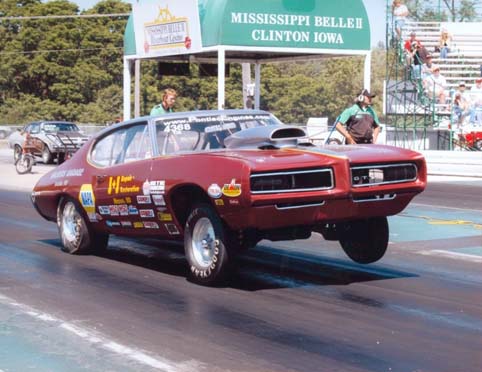 The winning ET slip.