WE MAKE SERIOUS PONTIAC HORSEPOWER

AND WE KNOW MORE ABOUT BUILDING STOCK PONTIAC ENGINES THAN ANYONE.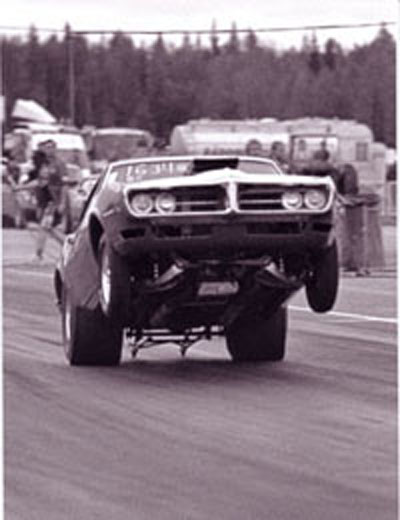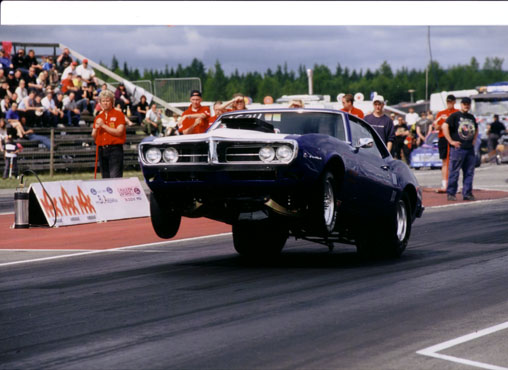 "Ya, Ya-vore - I'm kicking ass in Sweden." Frederick Luthstrom sez "Come on over. I got a little something
for you!" Frederick runs my heads, roller cam and Victor intake. There's a strong rumor going around that a
similar 'bird this side of the pond that bought Bruce's heads and had some "expert" screw with them - didn't see
the kind of results Frederick and many, many others have. TIP: Don't F@ck with our heads. People that
sell themselves on airflow bench performance are losers. Our results prove that.
Frederick listens to me. He's headed for the seven second zone with a 3100 lb
ALL Pontiac powered real OUTLAW performer.
08/28/03 update from Sweden.
Frederick goes 8.87 at 151 mph.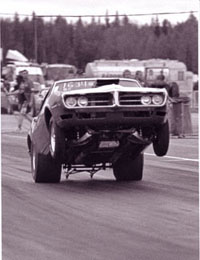 Email Bruce from the bottom of the front page.